PLEASE READ THESE DETAILS PRIOR TO ORDERING
It is getting increasingly difficult to ship some types of items e.g.
Aerosols / Dyes or similar / Flammable Liquids (including paint unless water based) /

Adhesives / Liquids considered to be Toxic / Similar hazardous goods
If you purchase an item considered to be "PROHIBITED" by Royal Mail we will arrange for the item(s) to be sent via a courier service.
We apologise in advance for any inconvenience this may incur.
In view of the problems of damage in getting items of card/paper to customers undamaged, we no longer sell card/paper over size A2 in the online shop
In the event your order includes any item that we are unable to dispatch you will be contacted prior to us processing your order.

SHIPPING COSTS
FREE SHIPPING ON ALL ORDERS OVER £30 - UK MAINLAND ONLY
We have a Flat Rate of £3.50 for all purchases up to £30
UK MAINLAND ONLY
Orders will be sent either Royal Mail Second Class or Courier on 3-5 day service
For urgent orders please phone us at the shop on 01460 78574 to work out the best way to get you items to you.
LOCAL CUSTOMERS MIGHT LIKE TO PLACE THEIR ORDER 'ONLINE'
Just send us an email (artycrafty.co@gmail.com) let us know when you want to collect and it will be ready for you on your arrival!
ANY questions just give us a call 01460 78 5 74
Please note our policy regarding returns
1. Subject to your statutory rights we will accept returns up to 15 days from the date of purchase. If an item is returned, the amount refunded will be limited to the price paid less the original shipping cost.
2. Most couriers require a signature and operate between 9am and 5pm on weekdays only, so please specify an address where someone will be able to sign for your products between these hours.
3. Unfortunately if your item was left by request in an unsecured location and is subsequently lost or stolen, we are not able to replace or refund purchases.
Please advise us of a secured location to ensure this does not happen.
4. Most of our products are supplied direct from stock and we will dispatch your order within 2 business days (normally the same or next working day). If we're unexpectedly out of stock or there is a delay for other reasons, we'll e-mail you to let you know and ask if you wish to continue with the transaction.
5. We'll try to get your items to to you quickly but can't compensate you if they turn up late. First class post usually arrives within 1-3 days, or within 5 days for Second class post. Please allow 3 weeks (15 working days) before reporting items as lost - this is based on the timescale stipulated by Royal Mail.
6. If an item gets lost or damaged in transit, we'll offer to replace the items or issue a refund, depending on the circumstances. This does not affect your statutory rights.
COMPLIANCE WITH GDPR DATA LEGISLATION
Who is collecting and using your personal data?
ArtyCrafty will act as a "data controller" for any personal data that you provide to us. As such, we will ensure that the data given to us is processed in line with your rights under the EU General Data Protection Regulations and associated data protection laws currently applicable in the UK.
Please note that failure to provide your personal data will mean we cannot correspond with you and deal with your inquiry.
Why are we collecting your personal data?

We are collecting your personal data for the following purposes;
SOLELY for the purpose of replying to your inquiry or dealing with your orders - we will not use your data for any other purpose.
We rely upon the following laws to process your personal data:
The UK law applying from time to time in respect of the use and storage of your data
Who we will share your personal data with?
WE WILL NOT SHARE YOUR DATA WITH ANY OTHER PERSON OR COMPANY
with the exception of the external payment provider and then only for the sole purpose of processing your order(s) and payment(s)
How long will we hold your personal data?
ARTYCRAFTY will retain your personal data for only as long as required to deal with your inquiry &/or your order and to comply with legislation relating Sale of Goods
Exercising your rights

Under the Data Protection Act 2018 and the EU General Data Protection Regulations you have the following rights;
· The right of access to your own personal data
· The right to request rectification or deletion of your personal data
· The right to object to the processing of your personal data
· The right to request a copy of the information you provide us in machine readable format
· The right to withdraw your consent to any processing that is solely reliant upon your consent
Should you wish to exercise any of your rights, you should contact us here:
artycrafty.co@gmail.com
Please note these rights are not absolute and each request will be treated individually in accordance with the applicable laws.
Your right to complain
If you wish to complain about the way that your personal data has been handled by ArtyCrafty, you should contact us here: artycrafty.co@gmail.com. Your complaint will then be investigated in accordance with our Customer Feedback/Complaints Procedure. If you remain dissatisfied with the way your personal data has been handled, you may refer the matter to the Information Commissioner's Office whose contact details are below.
Information Commissioner's Office

Wycliffe House
Water Lane
Wilmslow
Cheshire
SK9 5AF
Email: casework@ico.org.uk
For customers outside the UK or in the Highlands & Islands please contact us with your proposed order and we will provide you with a quotation for shipping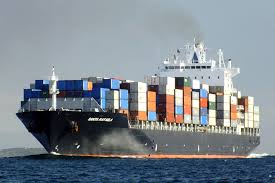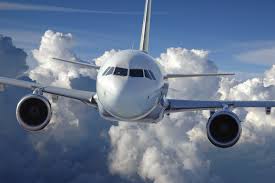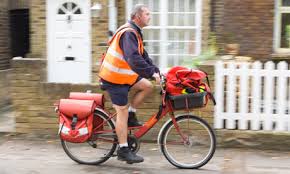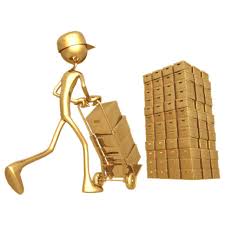 ArtyCrafty is a trading name of Weymouth Associates Ltd - Registered Office

F7A Egdon Hall,Lynch Lane, Weymouth DT4 9DN . UK Registered Company No 04563789